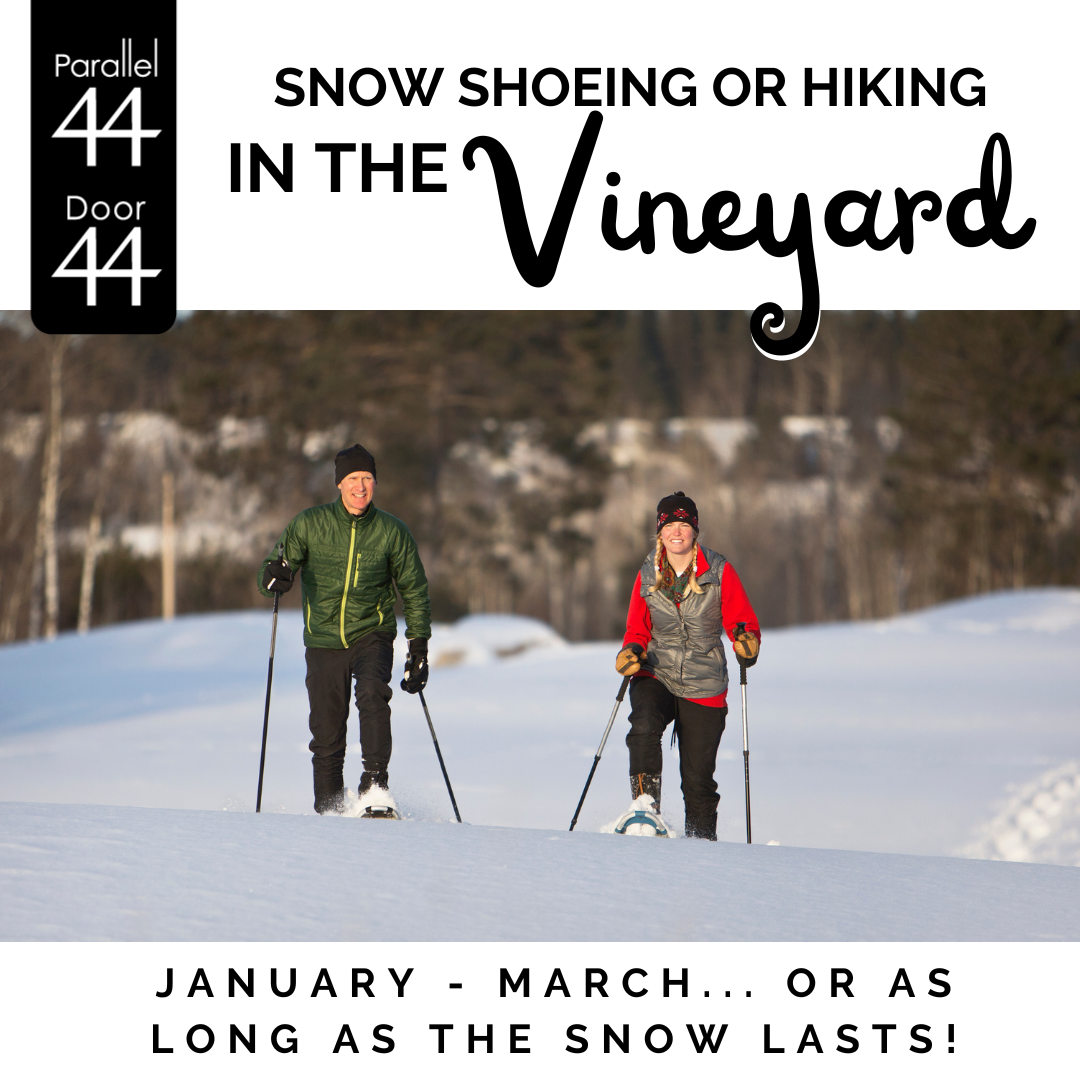 Snow Shoeing or Hiking In the Vineyard
Winter is a picturesque time in the vineyard as the frost covered vines rest and get ready to awaken in the Spring. We invite you to bring your snow shoes or winter hiking boots with you to the winery and enjoy a hike through the vineyard. There is no charge for this, we just ask you to check in at the tasting room before heading out to the vineyard. You are welcome to grab a glass of wine to take with you on the walk or just stop in after for a glass and some artisan snacks to enjoy after your walk.
Available at both locations during regular business hours from January to March… or as long as the snow lasts!